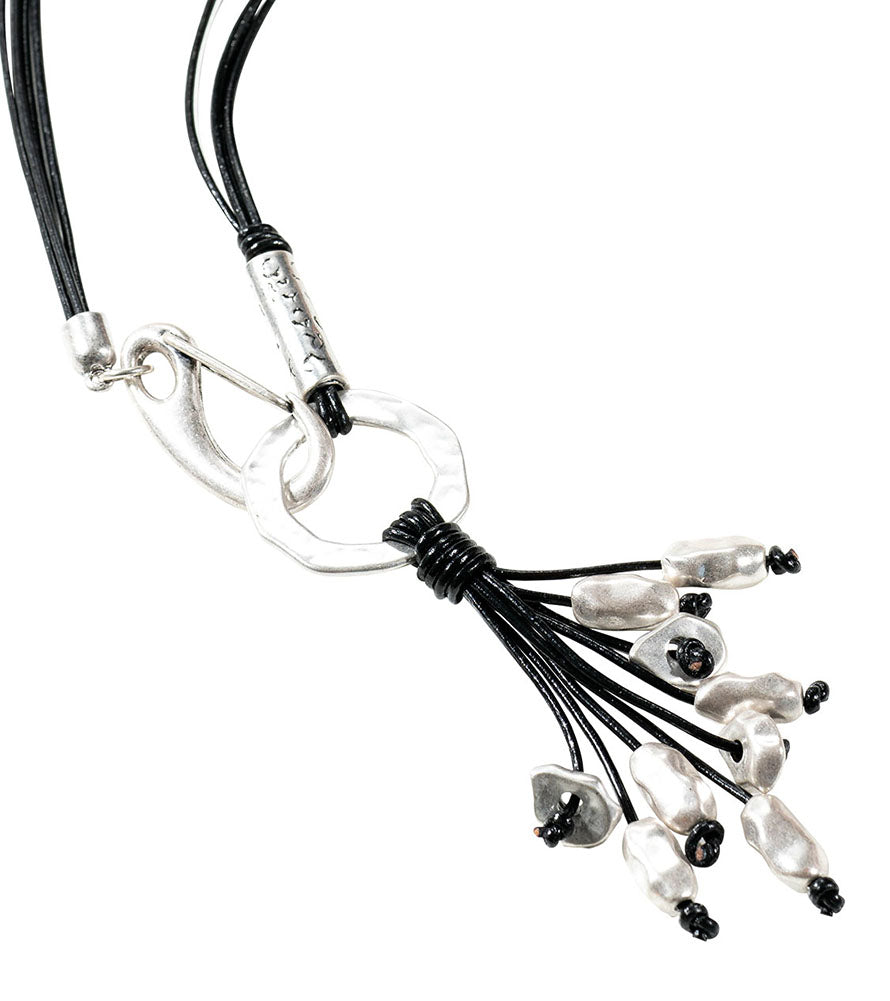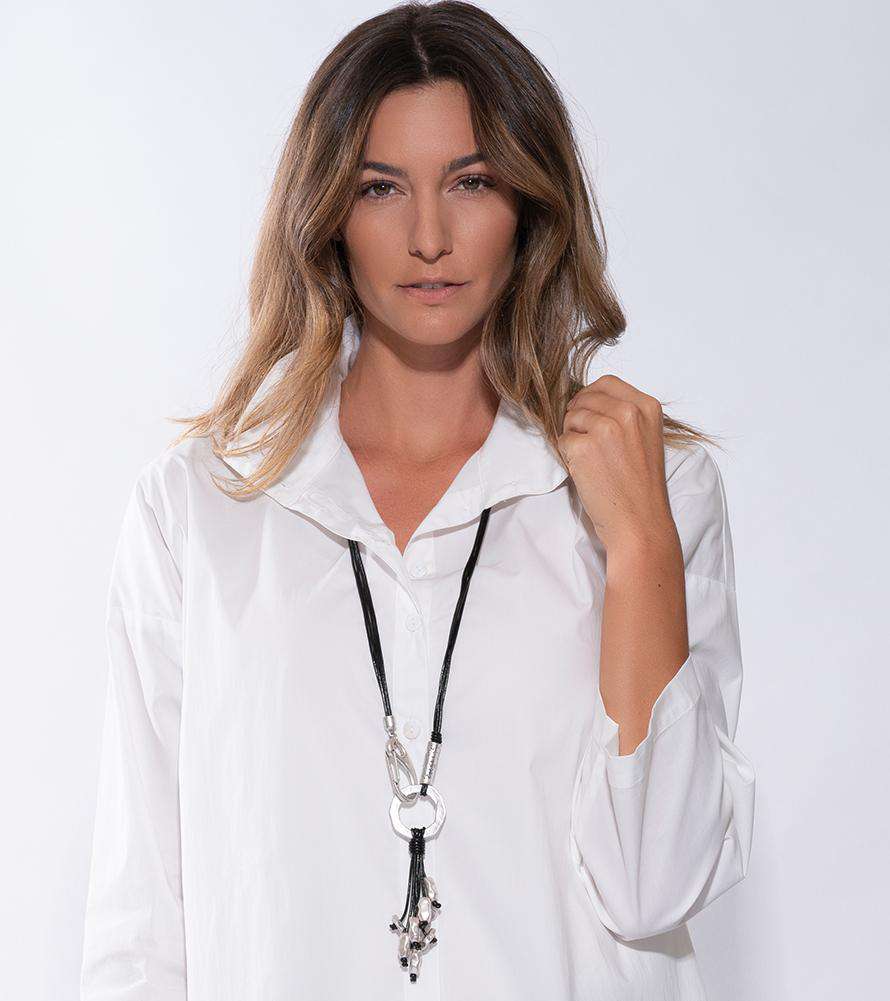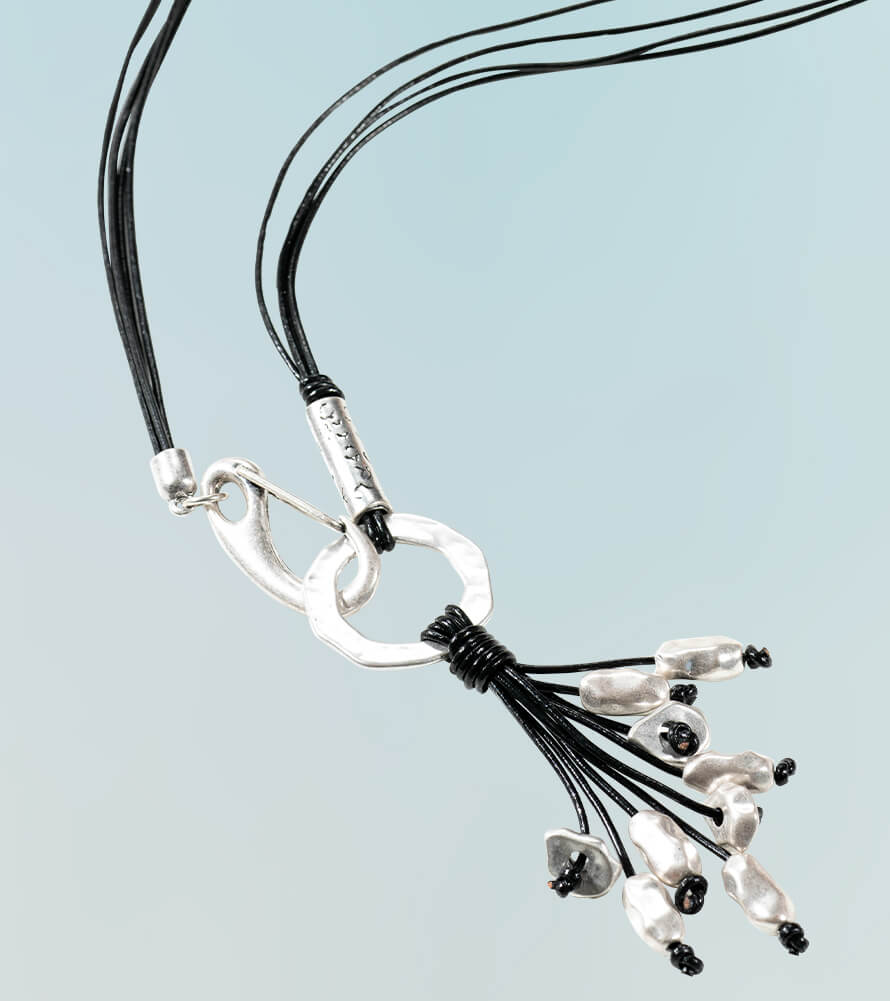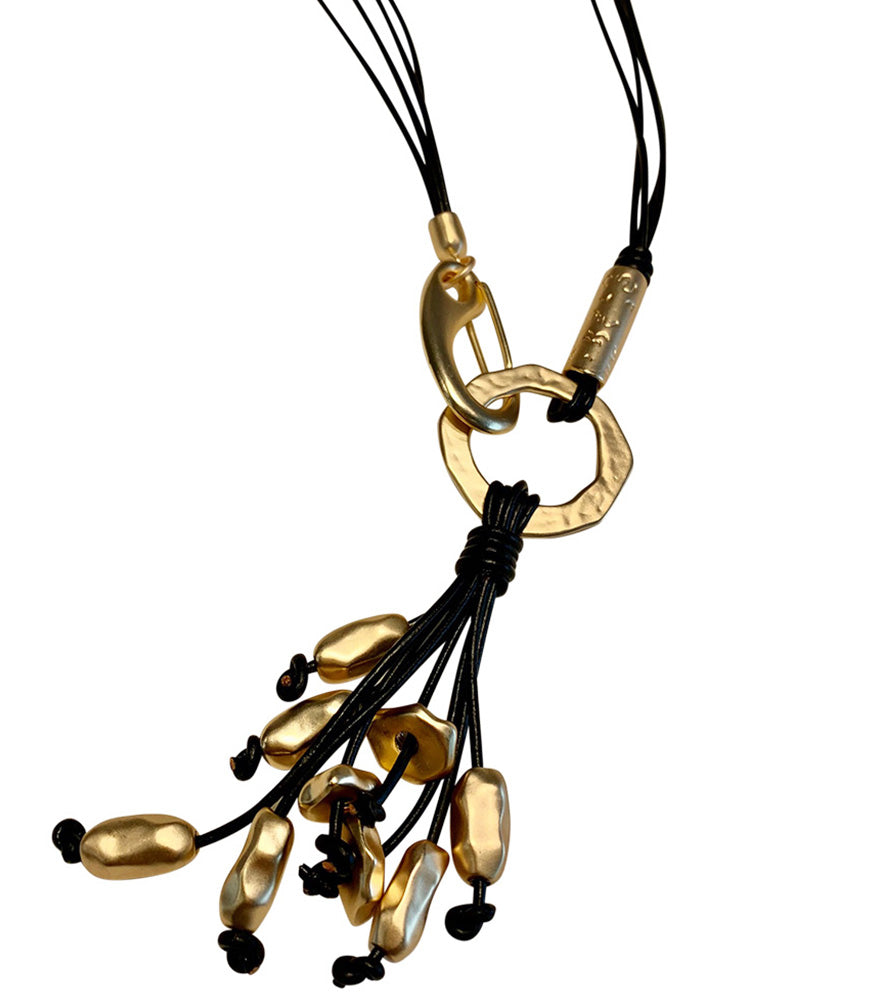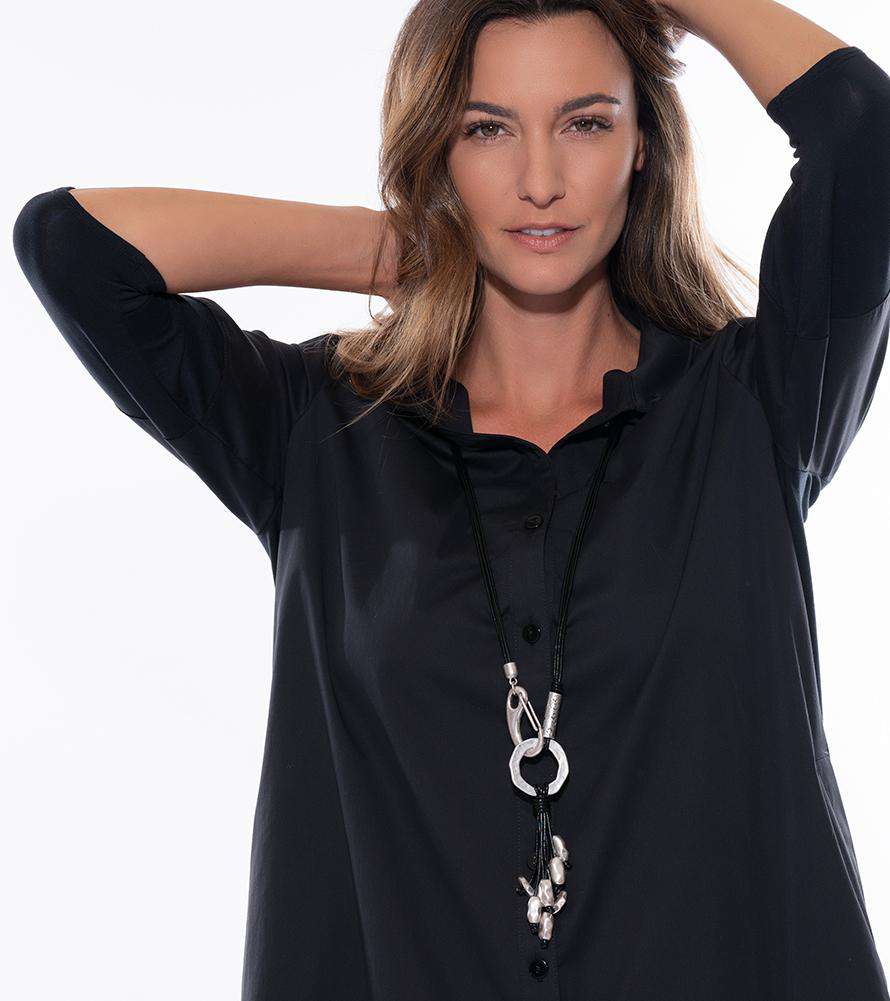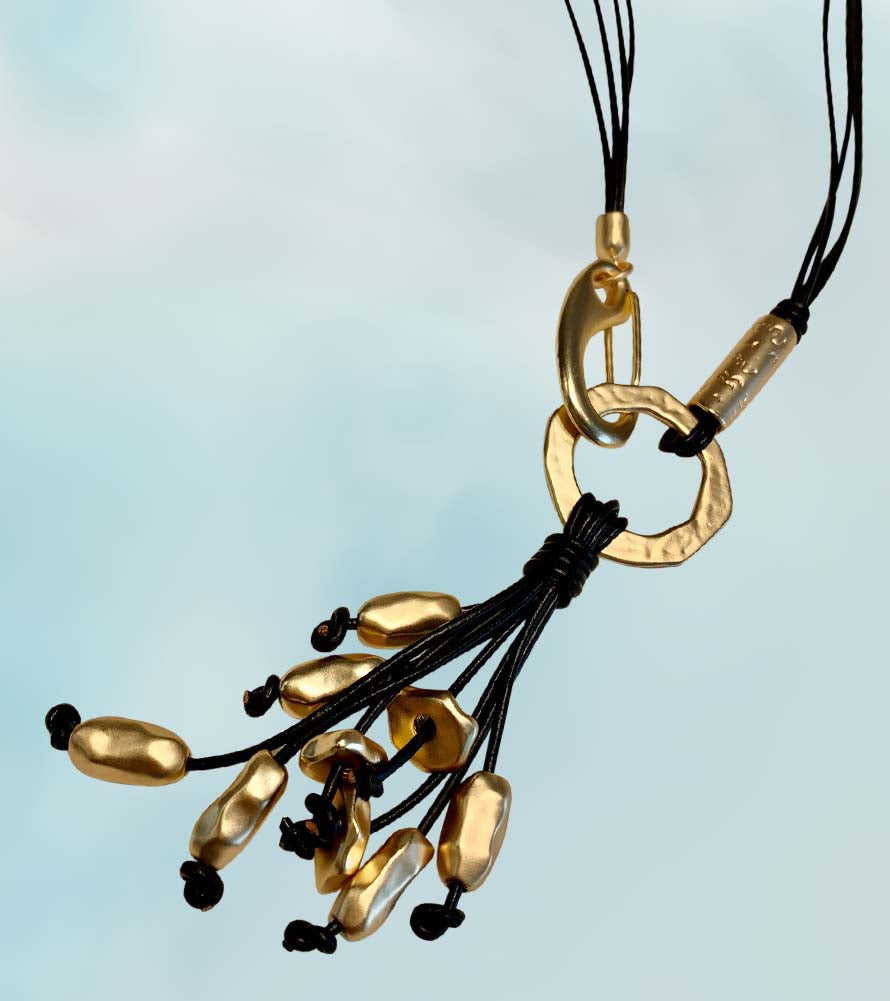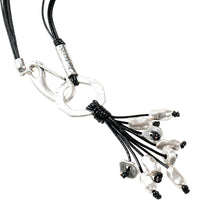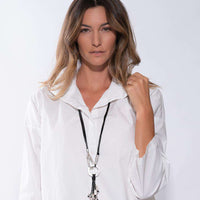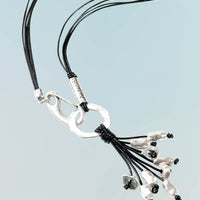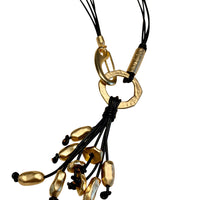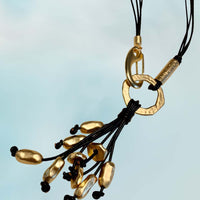 A hammered hex ring and curious clusters of beads & leather cord are bound together by an over-sized polished metal lobster clasp. This statement necklace does double duty. Wear it long or adjust the length and wear it short.
This is a limited production item produced in small quantities by hand.
Silver will be back in stock end of March.
Designed by Bay Area artist Dominique