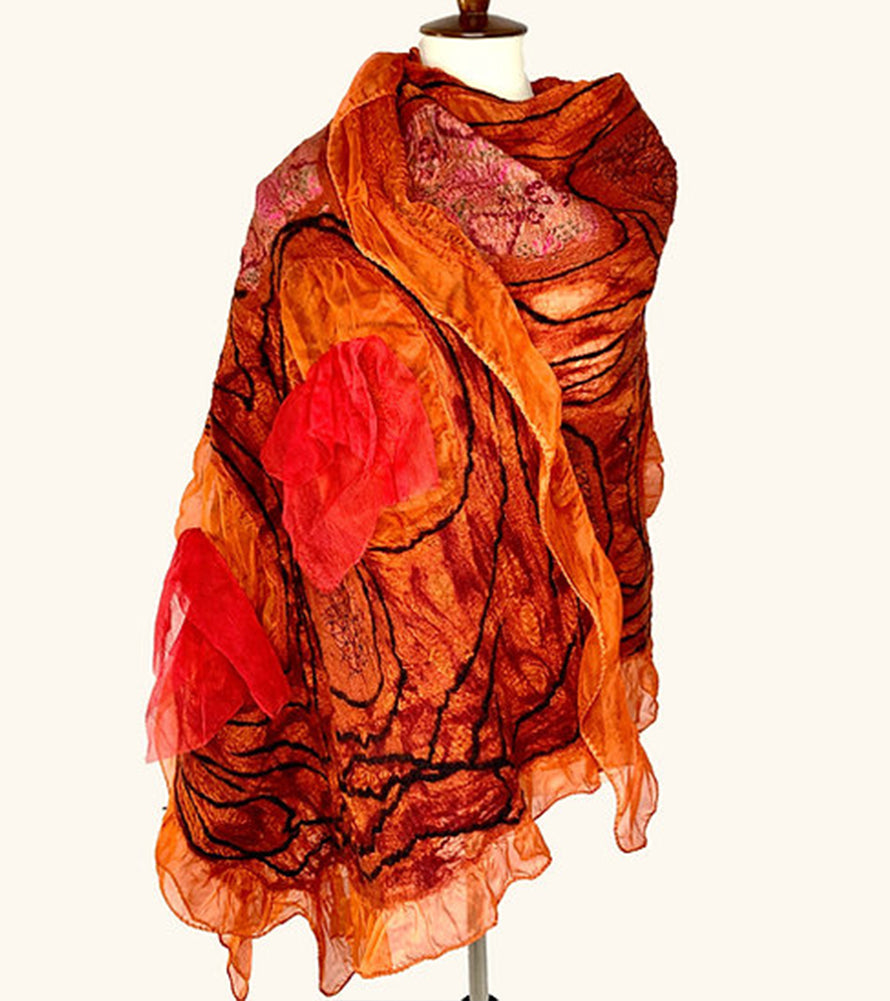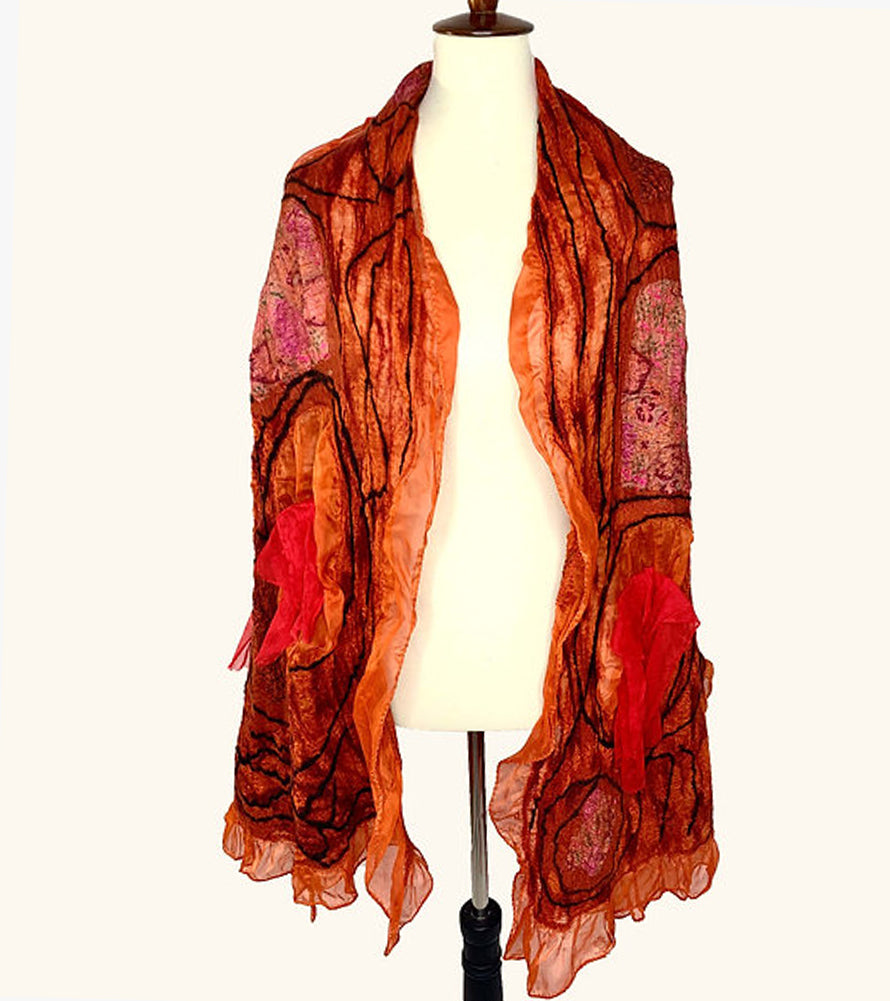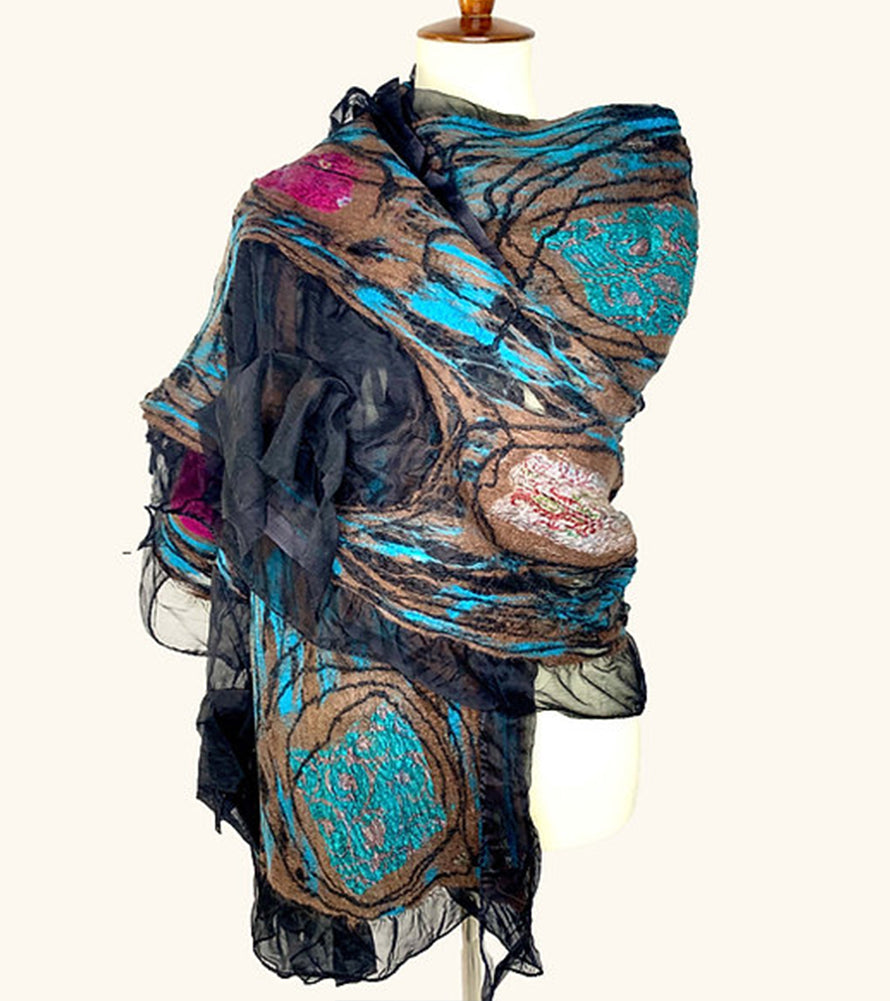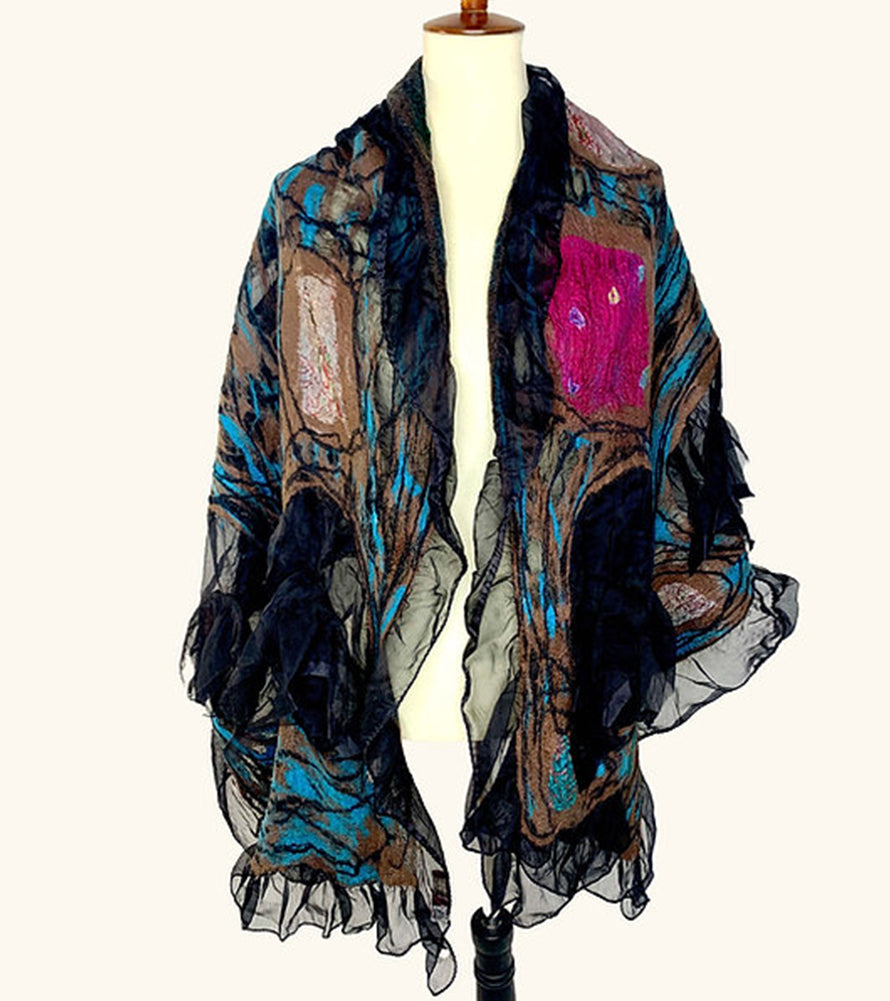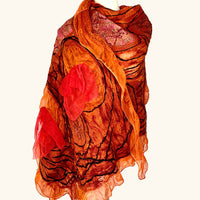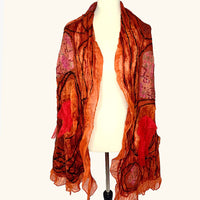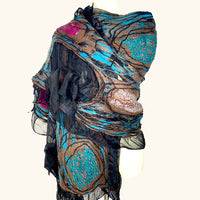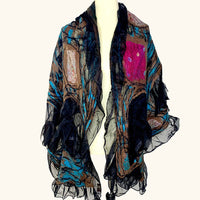 These beautiful wraps are handmade in Nepal by a women's collective, using the Nuno felting technique.
Small amounts of Merino wool are layered on recycled chiffon and heated in soapy water while hand scrubbing causes the wool fibers to migrate through the silk weave, pulling the cloth along as they shrink.
Each wrap varies in the nuances of color and pattern, resulting in a highly unique one-of-a-kind piece that drapes beautifully on the body.
40% Polyester Chiffon/ 60% Merino Wool
Imported 
Hand Wash Cold, Lay Flat To Dry